Fuel Delivery Service
At Riggs Roadside Assistance, we understand the urgency of your situation when you're stuck on the side of the road with an empty tank. That's why we offer Emergency Fuel Delivery services for customers in Charlotte, NC, and Rock Hill, SC, who are out of gas.
Our friendly roadside assistance team will dispatch a fuel truck to your location as quickly as possible, and you can rest assured that your vehicle will be refueled in no time.
Once we arrive on the scene, our team members will provide friendly assistance to ensure you're back on the road safely in no time. We even accept cash and credit cards for your convenience.
We understand that running out of gas can be inconvenient, so we do our best to provide a fast and reliable service wherever you might be stranded.
Contact us today for more information or assistance with Emergency Fuel Delivery services in Charlotte, NC, or Rock Hill, SC!
What is Emergency Fuel Delivery?
Imagine you're driving on a deserted highway and the gas tank light starts flashing. Panic sets in as you realize that you've run out of gas in the middle of nowhere. This is where our emergency fuel delivery service comes in handy!
We provide fuel delivery to drivers who have run out of gas in the Rock Hill, SC and surrounding area. With our 24/7 availability and lightning-fast response times, you can be back on the road safely in no time. Plus, we offer various types of fuel, ensuring that no matter what your vehicle runs on, you'll be able to keep driving.
So, if you find yourself in a sticky situation, don't worry – an emergency fuel delivery service has got your back!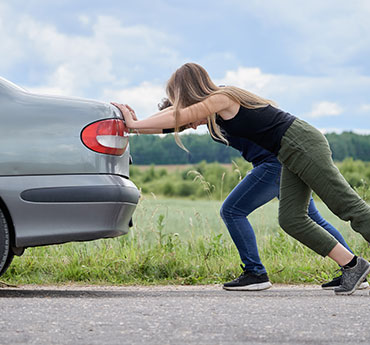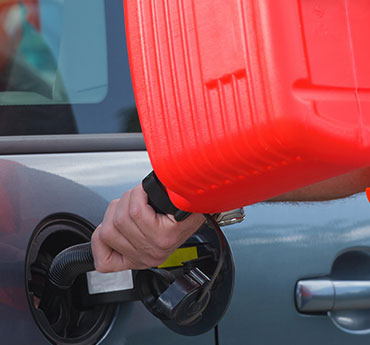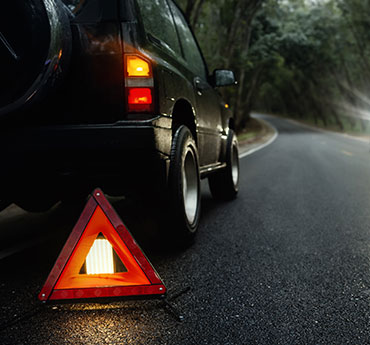 Services Areas:
At Riggs Roadside Assistance, we understand how frustrating it can be to run out of gas in the middle of nowhere, especially when you have an urgent appointment or are traveling with family.
That's why we offer emergency fuel delivery services to help you get back on the road quickly and safely. We provide fuel delivery services across a wide area of South Carolina and North Carolina, including the cities listed below.
Our team of experienced technicians is available 24/7, so you can call us at (803) 288-7376 anytime, anywhere, and we'll be there to deliver fuel to your location.
North Carolina
Belmont, NC
Charlotte, NC
Gastonia, NC
Kings Mountain, NC
Matthews, NC
Monroe, NC
Mt. Holly, NC
Pineville, NC
Waxhaw, NC
South Carolina
Chester, SC
Clover, SC
Fort Mill, SC
Indian Land, SC
Lake Wylie, SC
Lancaster, SC
Richburg, SC
Rock Hill, SC
Tega Cay, SC
York, SC
Frequently Asked Questions
How quickly can I get fuel delivered?
Typically, within 20-45 minutes of your call, we will be on-site, depending on your location and traffic conditions.
What types of fuel do you offer emergency delivery services for?
We offer gasoline or diesel fuel delivery
How much does an emergency fuel delivery service cost?
Prices vary depending on the location and fuel needed as well as the current price of fuel.
Can I pay with a credit card?
We do accept major credit card payments.
Is the fuel delivery service available 24/7?
Yes, we are available 24/7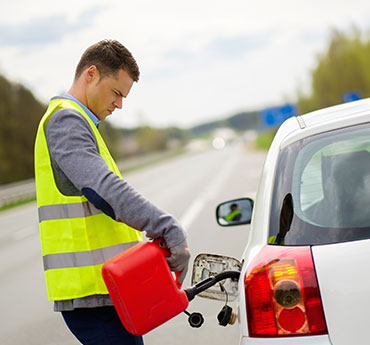 Why People Need Our Emergency Fuel Delivery Service
Poor fuel management habits

Unexpected traffic or detours

Ignoring low fuel warning indicators

Overestimating vehicle's fuel efficiency

Incorrectly estimating remaining fuel

Failure to refill after long journeys
Resources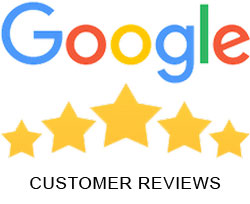 Customer Approved!
"Highly satisfied with my service tonight. The man who helped me was professional, kind, fast and did the job right. He arrived before the projected arrival time, and was done in less than 2 minutes. I highly recommend these guys for all of your roadside assistance needs!"

– Sarah W.