Roadside Assistance Battery Replacement
Are you looking for a reliable roadside assistance service specializing in battery replacement for your car? Look no further than Riggs Roadside Assistance! Situated in Rock Hill, SC, our experienced technicians, and exceptional customer service make us the go-to service for prompt and dependable assistance.
Don't let a dead battery leave you stranded – contact us today, and we'll have you back on the road in no time. Trust us – you won't regret it!
What is a roadside battery replacement service?
A roadside battery replacement service involves the professional removal of your dead or dying car battery and its replacement with a new one, all from the convenience of your location.
If you're stranded on the side of the road due to a dead battery, it's essential to have a reliable and prompt roadside assistance provider like Riggs Roadside Assistance.
Our team of experienced technicians offers quick, safe, and hassle-free battery replacement services in the Fort Mill, SC, area. We understand the situation's urgency and come prepared with the necessary tools and replacement batteries to get you back on the road as quickly as possible.
Trust Riggs Roadside Assistance to provide you with top-notch battery replacement services whenever and wherever you need us.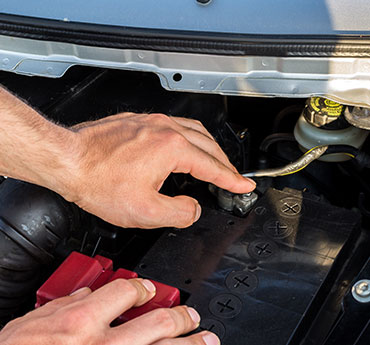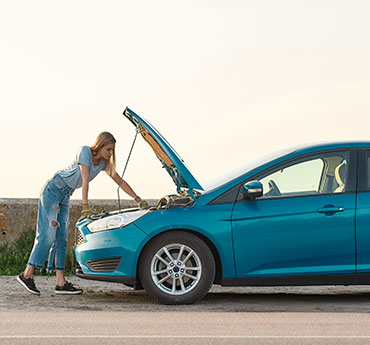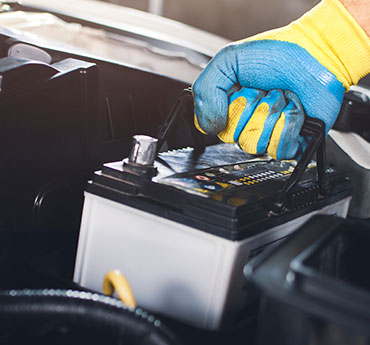 Services Areas:
Riggs Roadside Assistance, a leading provider of emergency support services in the York County, SC, or the Charlotte, NC, area, offers an exceptional roadside battery replacement service for motorists facing sudden battery failures.
Riggs ensures customers can quickly resume their journeys with minimal disruption by combining rapid response times, certified technicians, and state-of-the-art equipment.
Our mobile service units have a comprehensive selection of premium batteries compatible with various vehicles. Call us at (803) 288-7376, and we can get your battery issue resolved quickly!
North Carolina
Belmont, NC
Charlotte, NC
Gastonia, NC
Kings Mountain, NC
Matthews, NC
Monroe, NC
Mt. Holly, NC
Pineville, NC
Waxhaw, NC
South Carolina
Chester, SC
Clover, SC
Fort Mill, SC
Indian Land, SC
Lake Wylie, SC
Lancaster, SC
Richburg, SC
Rock Hill, SC
Tega Cay, SC
York, SC
Frequently Asked Questions
What are the common causes of a dead car battery?
The common causes of a dead car battery include leaving headlights or interior lights on, an old or weak battery, extreme temperatures, a faulty alternator, or a parasitic drain.
How do I know if my car battery is dead or if it's another issue?
If you hear clicking noises or notice the lights and accessories are dim or not working, it's probably a dead battery. You can easily confirm this by using a multimeter to check the battery voltage. A fully charged battery should read around 12.6 volts. Keep in mind, a simple battery replacement could solve your car starting problem. Either way, contact Riggs Roadside and we get you running again quick!
How long does it take to charge a dead car battery?
When it comes to reviving a lifeless car battery, the charging duration is no one-size-fits-all. It all boils down to the charging approach and the amount of juice the charger can produce.
For instance, a conventional charger may need a good 4 to 24 hours to do its job right. However, a speedy charger or a jump-start could have you back on the road in as little as 30 minutes to an hour. Just remember, it's always a good idea to have a reliable charger on hand for those unpredictable moments.
Can a completely dead car battery be recharged?
Factors like age, damage, and usage impact the lifespan of a battery. If you encounter a completely dead battery, reviving it with a slow trickle charger can be attempted. However, it's essential to note that success is not guaranteed. Unfortunately, if the battery still fails to hold a charge after the attempts, it's time to purchase a new one. Don't forget to check for the manufacturers' guides on battery maintenance and upkeep to ensure longevity.
How long does a car battery last?
A car battery typically lasts 3 to 5 years, depending on factors like usage, climate, and maintenance. Regularly checking the battery's health and keeping the terminals clean can help extend its life.
What should I do if my car battery dies while driving?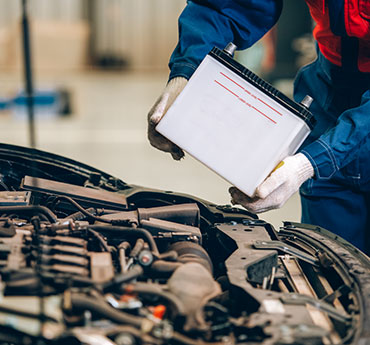 Top 6 Reasons You Could Have A Dead Car Battery
Lights left on
Faulty alternator
Old battery
Extreme weather conditions
Corroded terminals
Ignition issues
Resources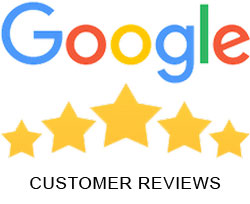 Customer Approved!
"The most professional service I have received! I would recommend them to anyone in need. They were kind, prompt and everything was fixed as promised for a fair price. I love that it is veteran owned. Finding an honest company like Riggs Is few and far between!"

– Corazon Livingston