Flat Tire Roadside Assistance
Emergencies on the road can be stressful at the best of times, let alone when you're stranded with a flat tire. That's where Riggs Roadside comes in: our mission is to offer exceptional flat tire roadside assistance in Rock Hill, SC, and the surrounding area.
Why stress when you can have peace of mind knowing we are available 24/7? Our expert technicians are trained to provide quick and efficient service, with your safety as our top priority. No matter what kind of flat tire situation you find yourself in, our team has the knowledge and expertise to assess the damage and offer you the best options for repair or replacement.
At Riggs Roadside, we take our satisfaction guarantee seriously – we want you, our customer, to be delighted with our service. When it comes to flat tire assistance, you can count on us. Call Today!
What is roadside flat tire assistance?
Riggs Roadside comes to the rescue with our roadside flat tire assistance service! When a tire goes flat on your car, truck, or SUV while you're on the road, we know it can be stressful and unsafe. That's why we're here to help you get back on your way quickly and safely.
Call us at (803) 288-7376, and we'll dispatch a skilled technician to your location to change or replace your tire. Let us take care of the hard work so you can return to your day.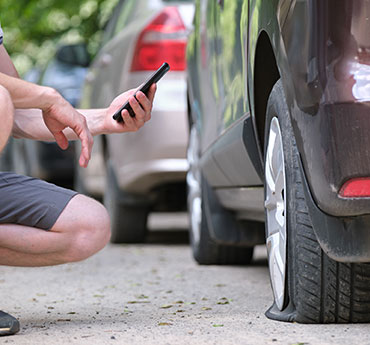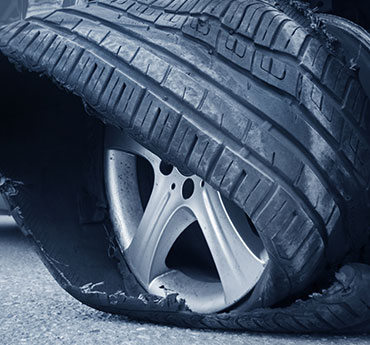 Services Areas:
Riggs Roadside Assistance has covered you with their top-notch flat tire roadside assistance services available 24/7 in various locations across North and South Carolina.
Don't let a flat tire ruin your day. Let our experienced technicians swiftly fix the issue and get you back on the road with our reliable and prompt services.
We offer a range of flat tire services, including replacing your spare tire or getting you a new one. We aim to ensure your safety and get you moving quickly.
Contact us for all your flat tire roadside assistance needs, and we'll take it from there!
North Carolina
Belmont, NC
Charlotte, NC
Gastonia, NC
Kings Mountain, NC
Matthews, NC
Monroe, NC
Mt. Holly, NC
Pineville, NC
Waxhaw, NC
South Carolina
Chester, SC
Clover, SC
Fort Mill, SC
Indian Land, SC
Lake Wylie, SC
Lancaster, SC
Richburg, SC
Rock Hill, SC
Tega Cay, SC
York, SC
Frequently Asked Questions
What should I do if I get a flat tire while driving?
Facing a flat tire while driving can be an unexpected hurdle that can cause stress and delay. In such a situation, ensuring you and your co-passengers are safe is paramount. Remember to pull over to a secure location and turn on the hazard lights to notify other drivers.
If you have the correct tools and a spare tire, you can give it a shot and replace your tire. But, if you find it scary or realize you do not have the required tools, we advise you to call us for roadside assistance. Your safety is most important, and we will assist you promptly and professionally.
Can roadside assistance help me with a flat tire?
Good news! Riggs Roadside Assistance services have you covered if you have a flat tire. Our experts will send a technician to your location to repair or replace your tire. No need to stress about getting stranded on the side of the road. Let the pros handle it for you!
How long does it usually take for roadside assistance to arrive for a flat tire?
Wondering about the time it takes for a technician to arrive at your location for service? Well, it largely depends on your location and the current demand for help. We will come as quickly as possible with the typical wait of 10-30 minutes.
Can I drive on a flat tire to get to a repair shop?
Driving on a flat tire can be more damaging than you think! Not only can it ruin your wheels, but it can also wreak havoc on your suspension system. So, it's always best to err cautiously and get your tire fixed on-site.
If that's not feasible, having your car towed to a reputable repair shop is better. Trust us – your vehicle (and wallet) will thank you in the long run!
How often should I check my tire pressure to prevent a flat tire?
Regularly checking your tire pressure is a great way to ensure optimal performance on the road. As an essential safety measure, it's advised to do a monthly check to prevent the risk of a flat tire. Don't take any chances with your wheels – keep them adequately inflated to minimize accidents and maintain your vehicle running smoothly.
What Causes A Flat Tire?
Puncture by sharp object
Damaged valve stem
Worn-out tire
Over/under-inflation
Wheel alignment issues
Road hazard damage
Defective tire
Resources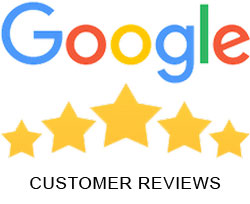 Customer Approved!
"I've used these guys for the last year and they get there within no time! I was expecting to be waiting forever and not even 45 min later they was there and had it fixed up ready to go.. they have saved me from the side of the road before when I couldn't figure out how to change my tire and everybody was passing me lol and they got it changed and me on the way in under 30 minutes so I would def recommend them and since it's still a small company u get the hospitality and kindness that comes with it and that really added points too was how polite and professional they were.. so if ur looking for a service guy to not break the bank and do ya right I suggest these guys!!"

– Michelle Melton